You can change your previously selected workout equipment in the My program tab.
Go to the My program tab. Press 3 horizontal lines in the upper right corner, then select My program: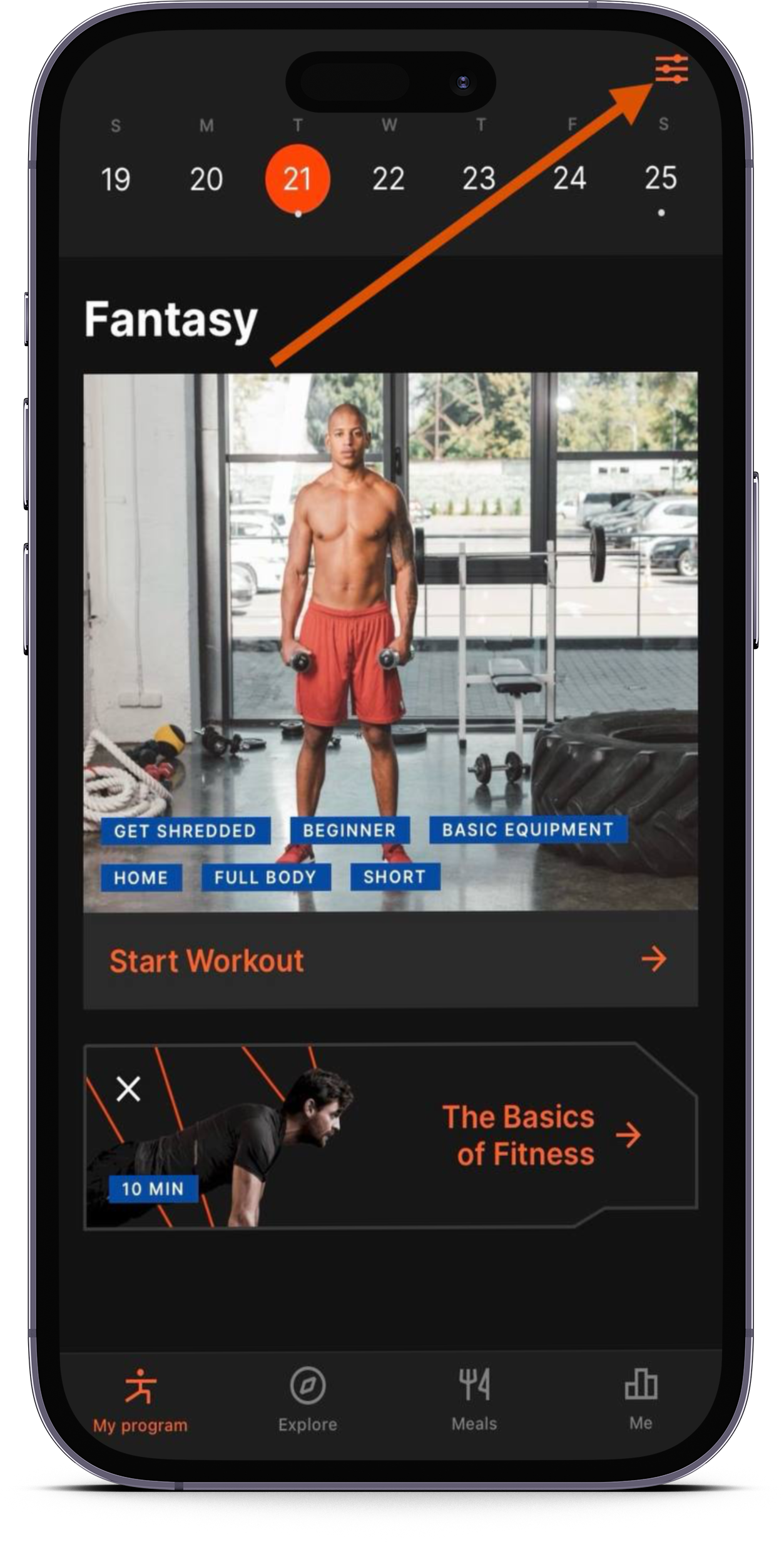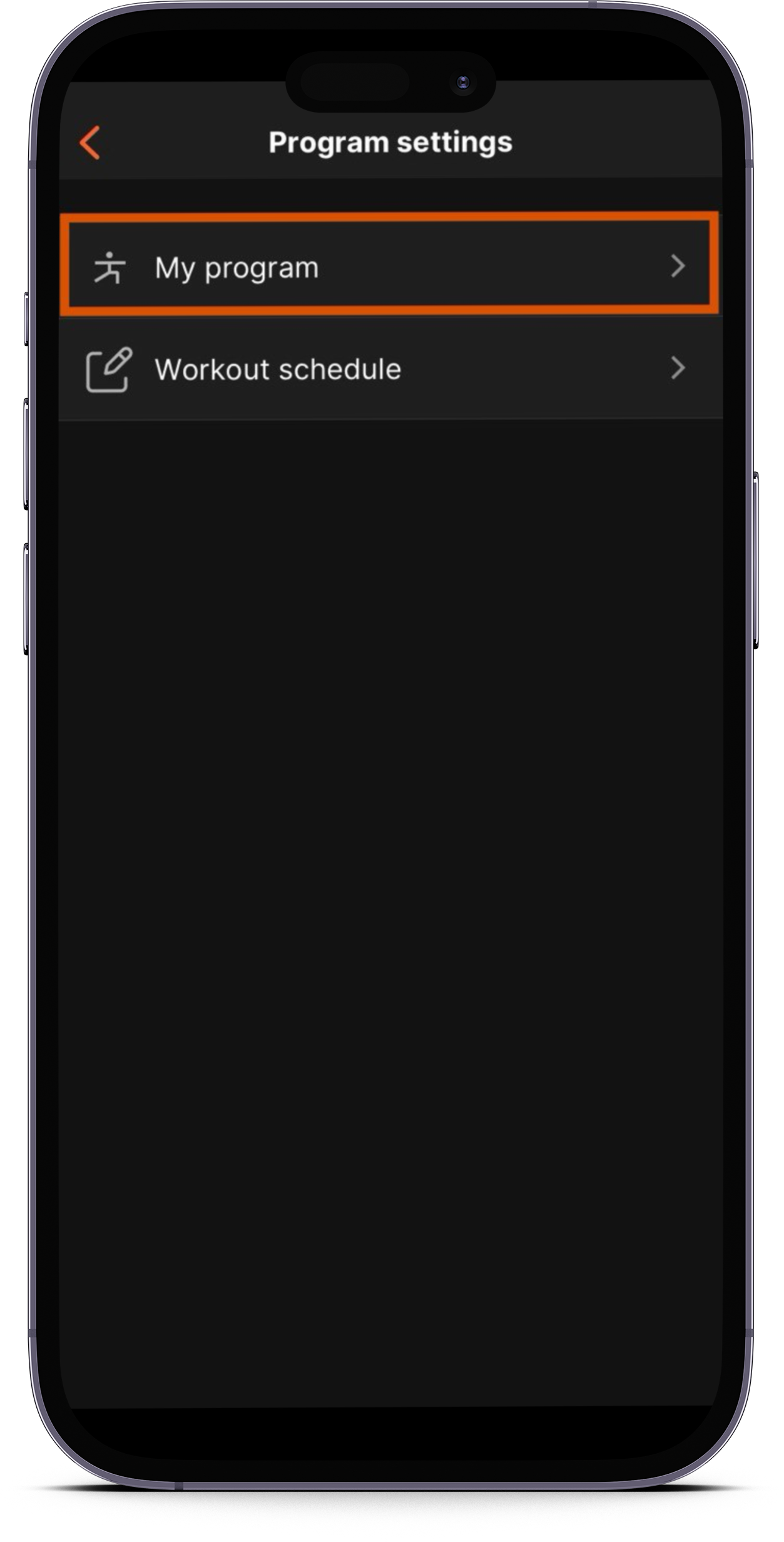 Press Equipment and choose the needed. Then press Update equipment: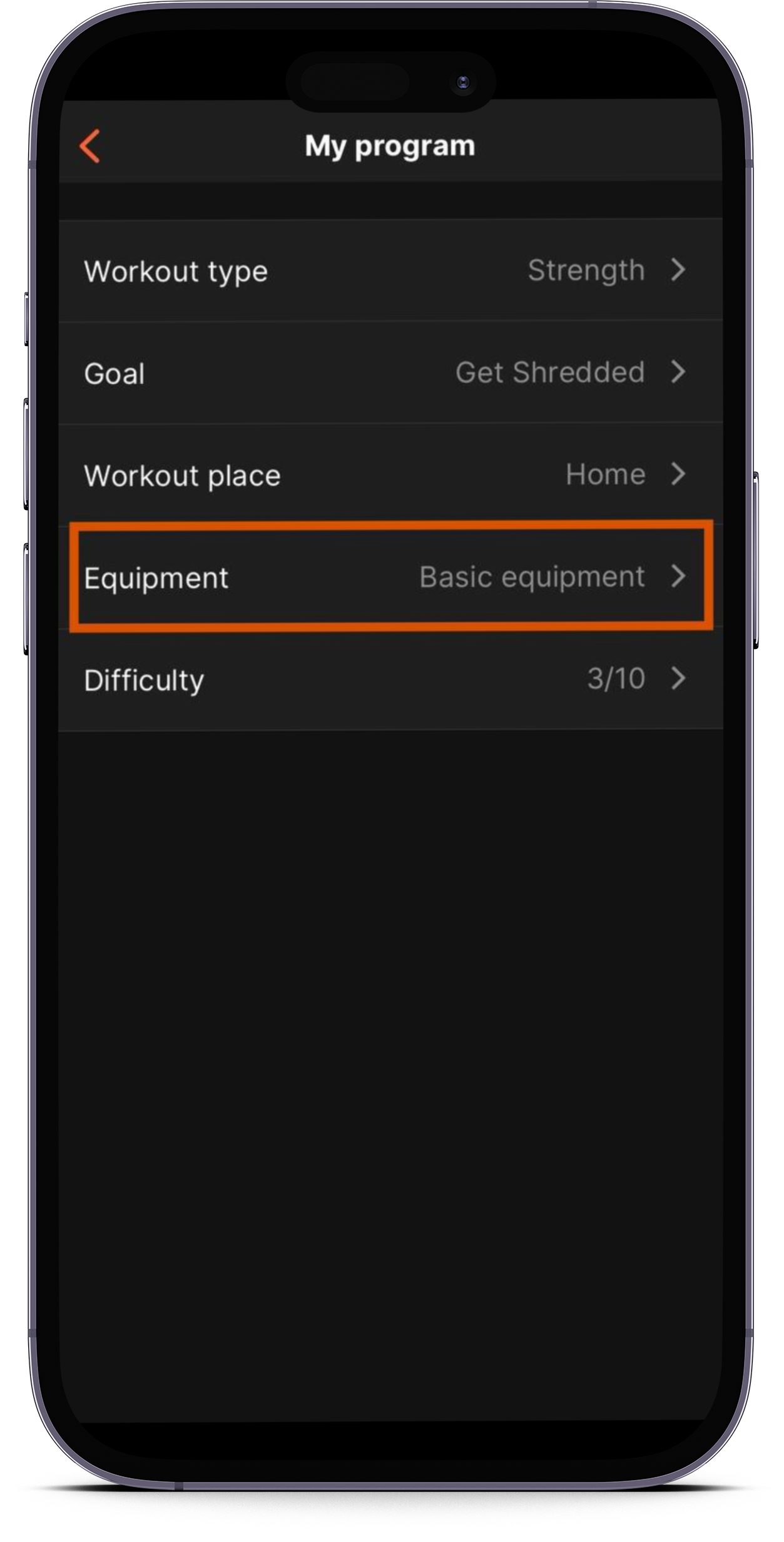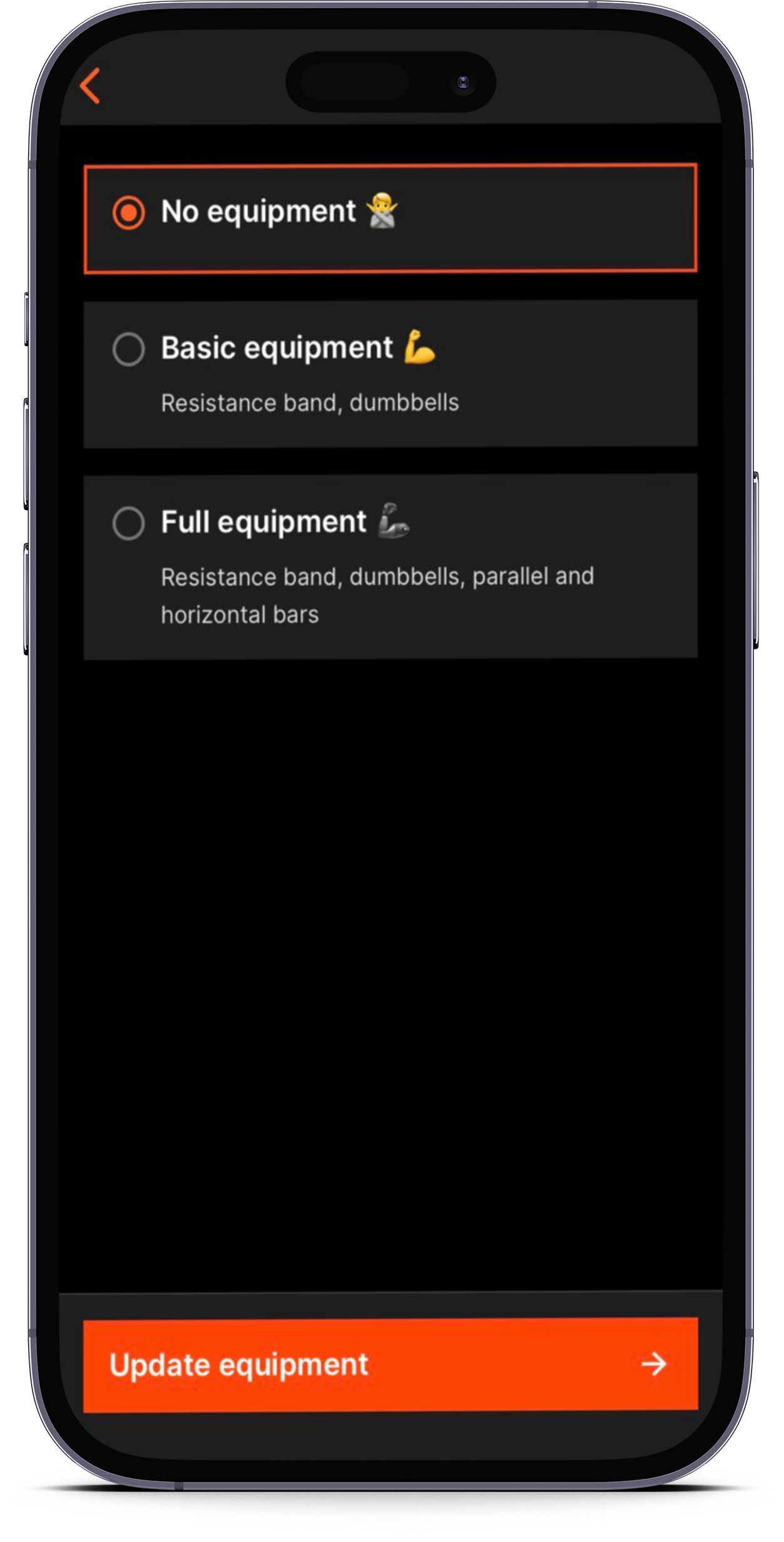 Please note: You won't see the option to change your equipment if you are training at the gym or using the HIIT or the Calisthenics workout type. For more details, please check this article.