Are you no longer using MadMuscles and want to delete your account? Here are instructions on how to do it:
1. Open the MadMuscles app and go to the Me tab → Account: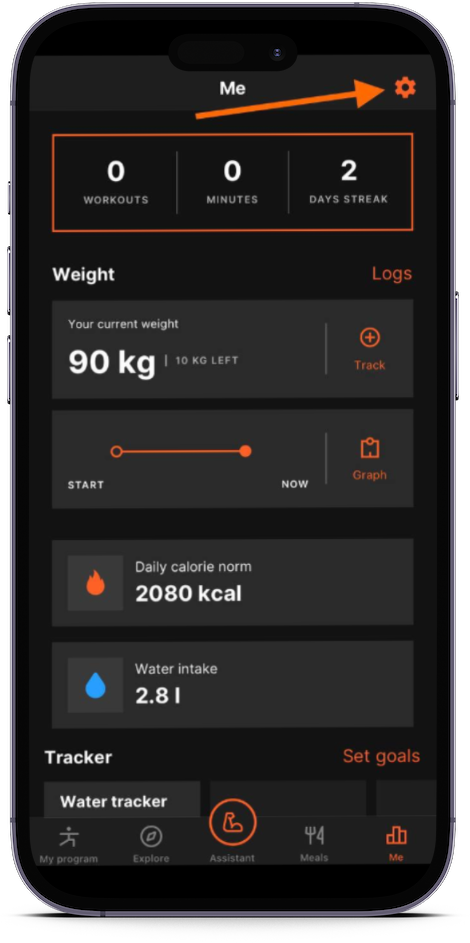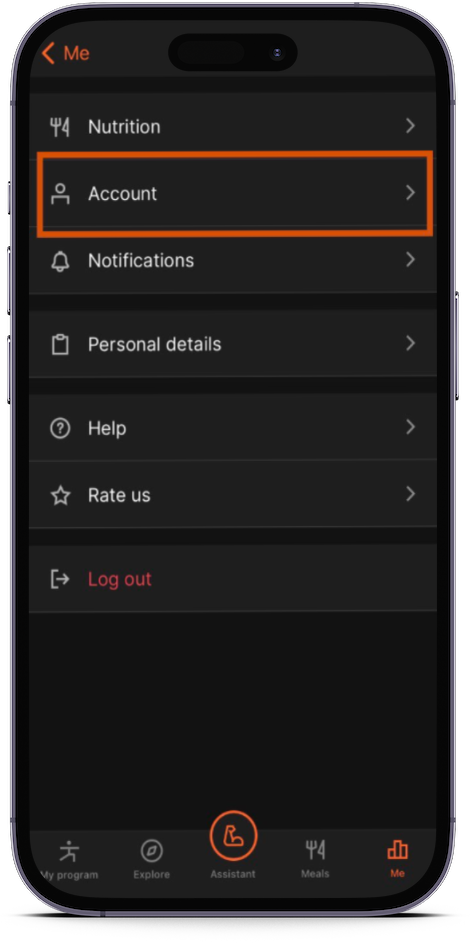 2. Then tap Delete account twice: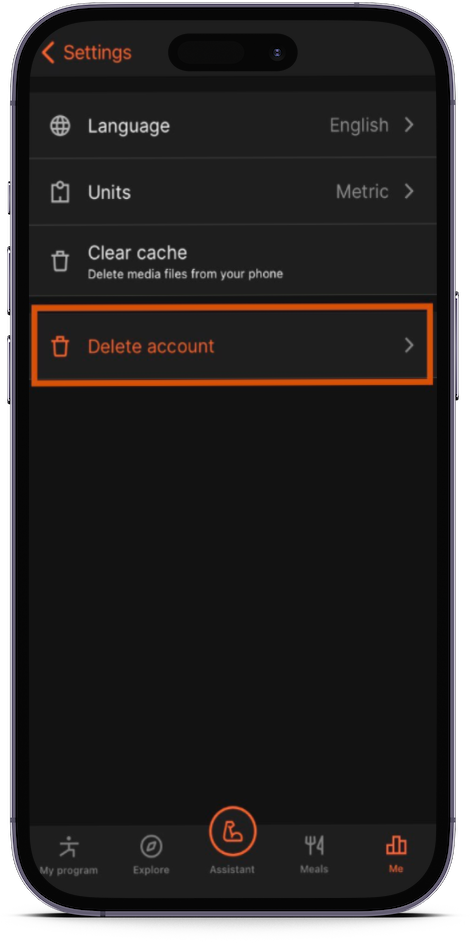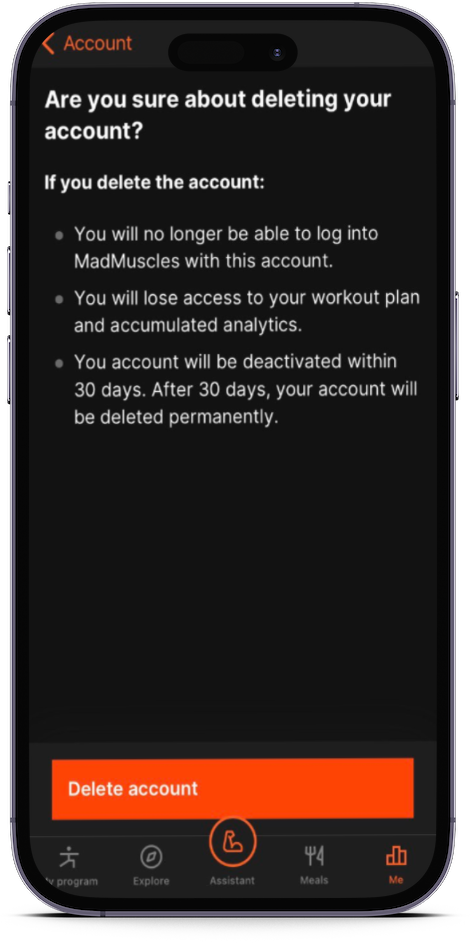 Please note that this action cannot be undone, and once you delete your account, your progress will be lost, and you will no longer be able to log in. You will also be automatically logged out of the app and lose access to your plan.
Also, be aware that deleting your account is different from cancelling your subscription. If you cancel your subscription, you'll still have access to the program until the end of the paid period. However, if you delete your account, access to the program will be immediately revoked, but the subscription may remain active.
Please don't forget to cancel your subscription before deleting the account to avoid the next charges.
You should also know that deleting the app only does not mean you delete your account and cancel your subscription.