Before starting any workout, it's important to get a good understanding of what exercises you will be performing. You have the option to preview each workout before starting it.
To access the preview, simply tap on the workout you're interested in, but be careful not to tap the Start Workout button just yet. Once you've tapped on the workout, you'll be taken to a detailed card, where you can observe every exercise included.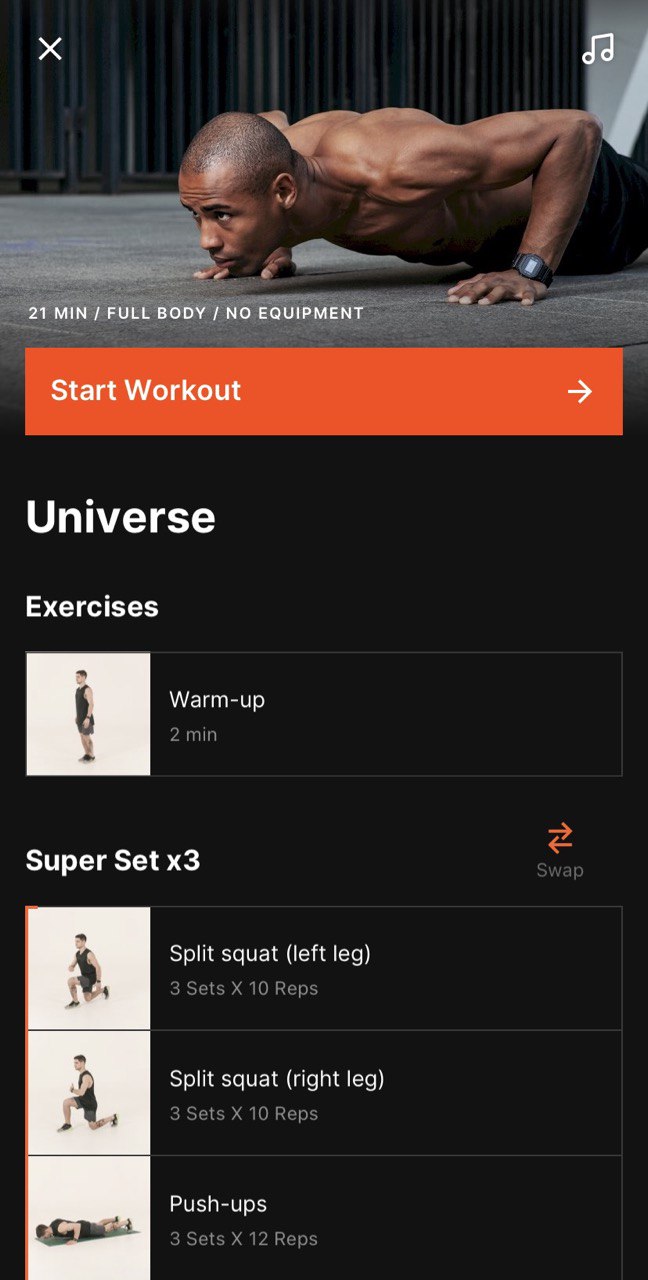 By previewing the workout beforehand, you'll be able to understand each exercise in more detail, as well as get a better sense of what the workout as a whole will entail. This can be especially helpful if you're new to the app or working out in general.
We highly recommend taking advantage of this feature and checking out the preview before starting any workout. This will ensure that you're fully prepared and know what to expect, making for a more effective and enjoyable workout experience.