To install the MadMuscles application on your tablet, simply follow the same process as you would on your phone.
Download the app on your tablet from the links provided below:
Once you have installed the app, follow these steps:
1. Open the app and select "I already have an account":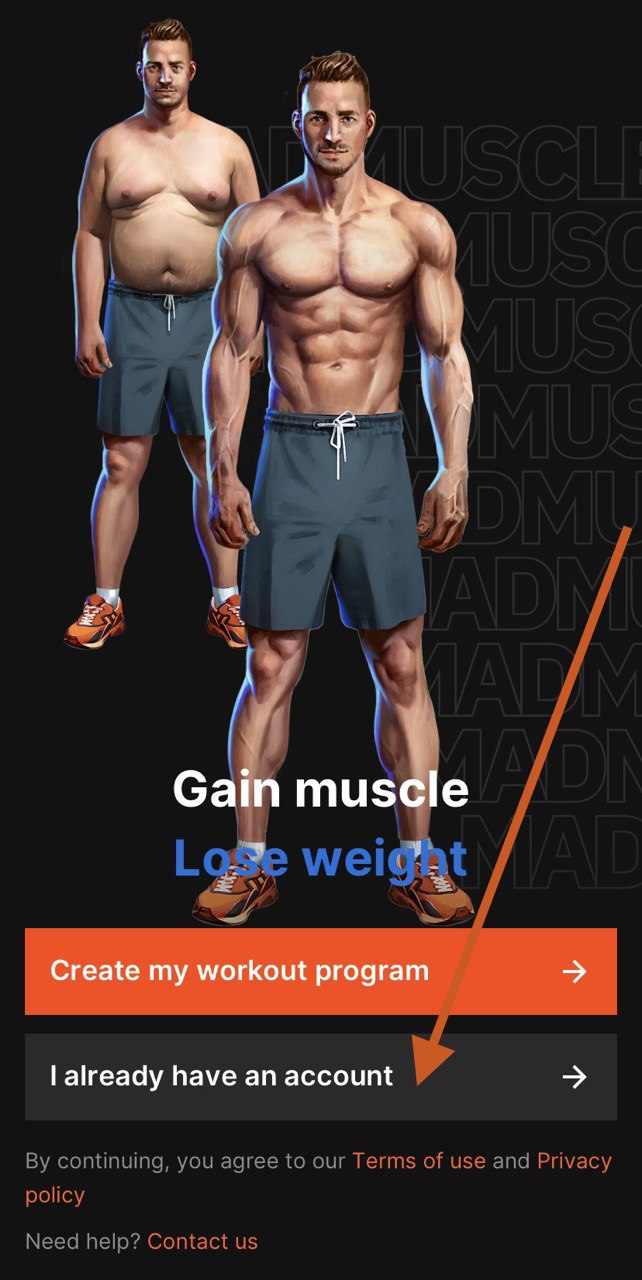 2. Choose "Continue with email". To log in, use the registered email, and you'll receive the code to access the app. Make sure to enter the correct email and code to avoid any login issues.