If you've paid for your subscription via App Store (for iOS devices) or Google Play (for Android devices) but are facing difficulties logging in, please do the following steps.
1. Open the app and press Create my workout program: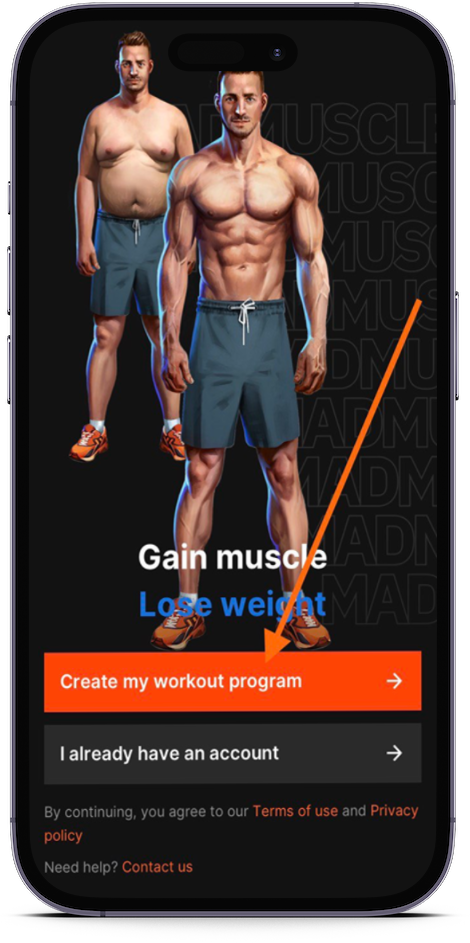 2. You'll need to retake the quiz once again. Please answer all the questions.
3. After completing the quiz, you'll be directed to the payment page. Tap on the Restore button in the top right corner of the page: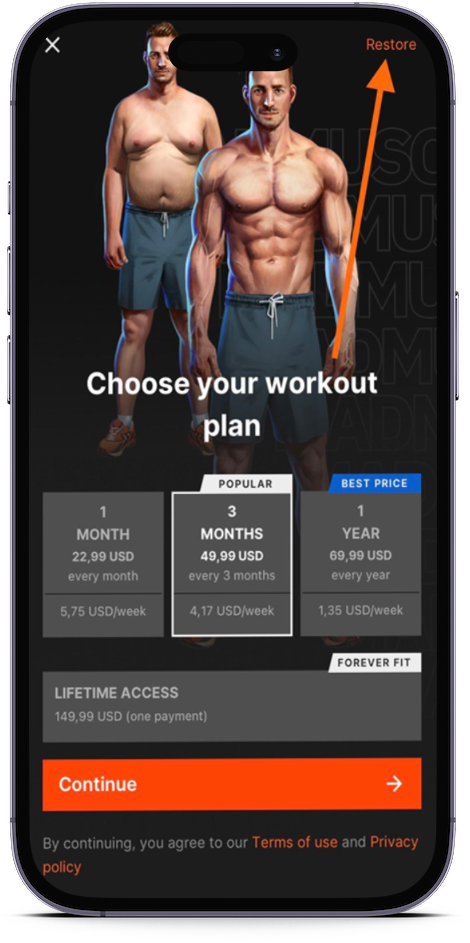 4. After that, sign up with your email.