You can easily switch your workout days in the My program tab. Press 3 horizontal lines in the upper right corner, then select Workout schedule: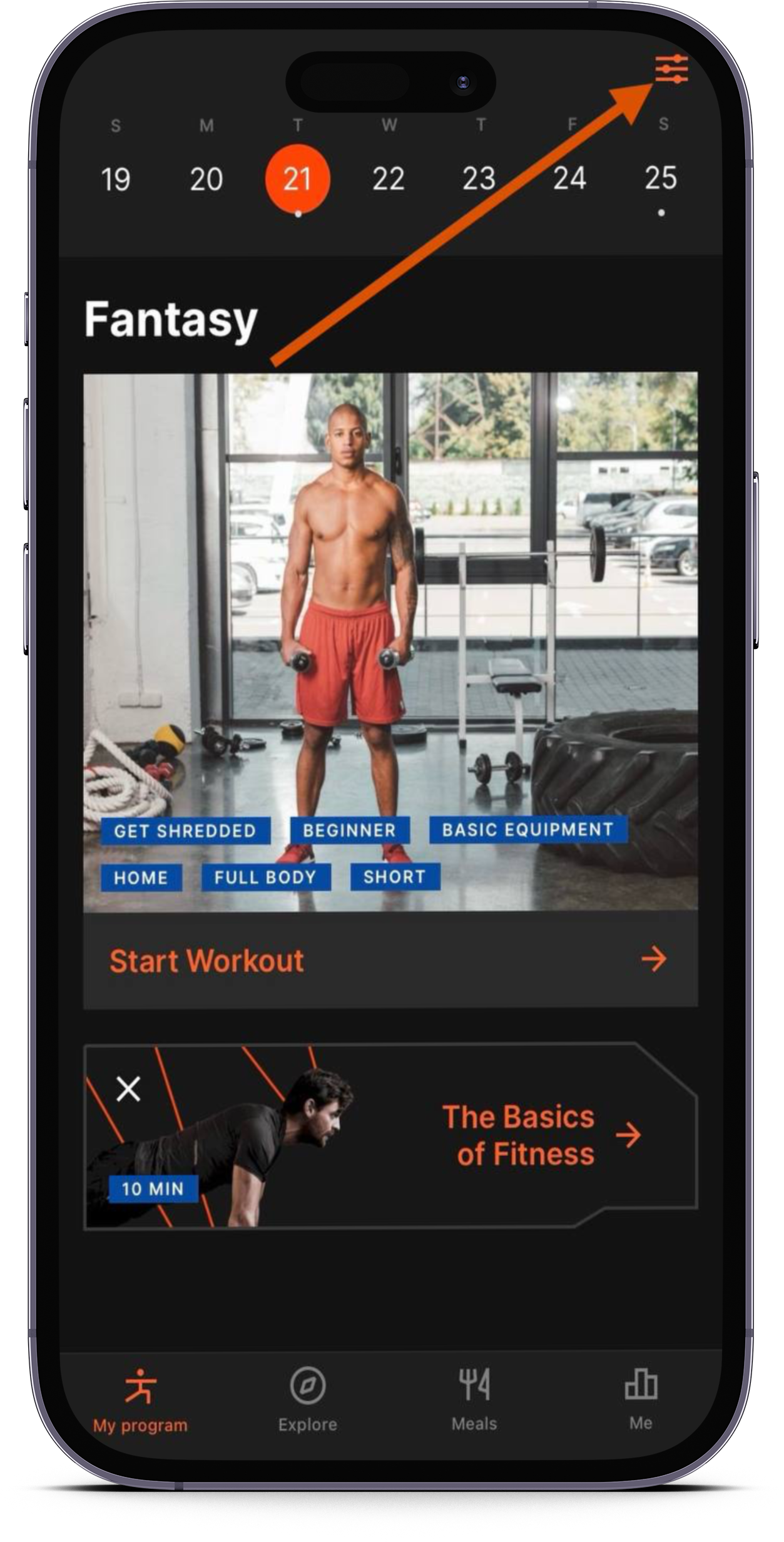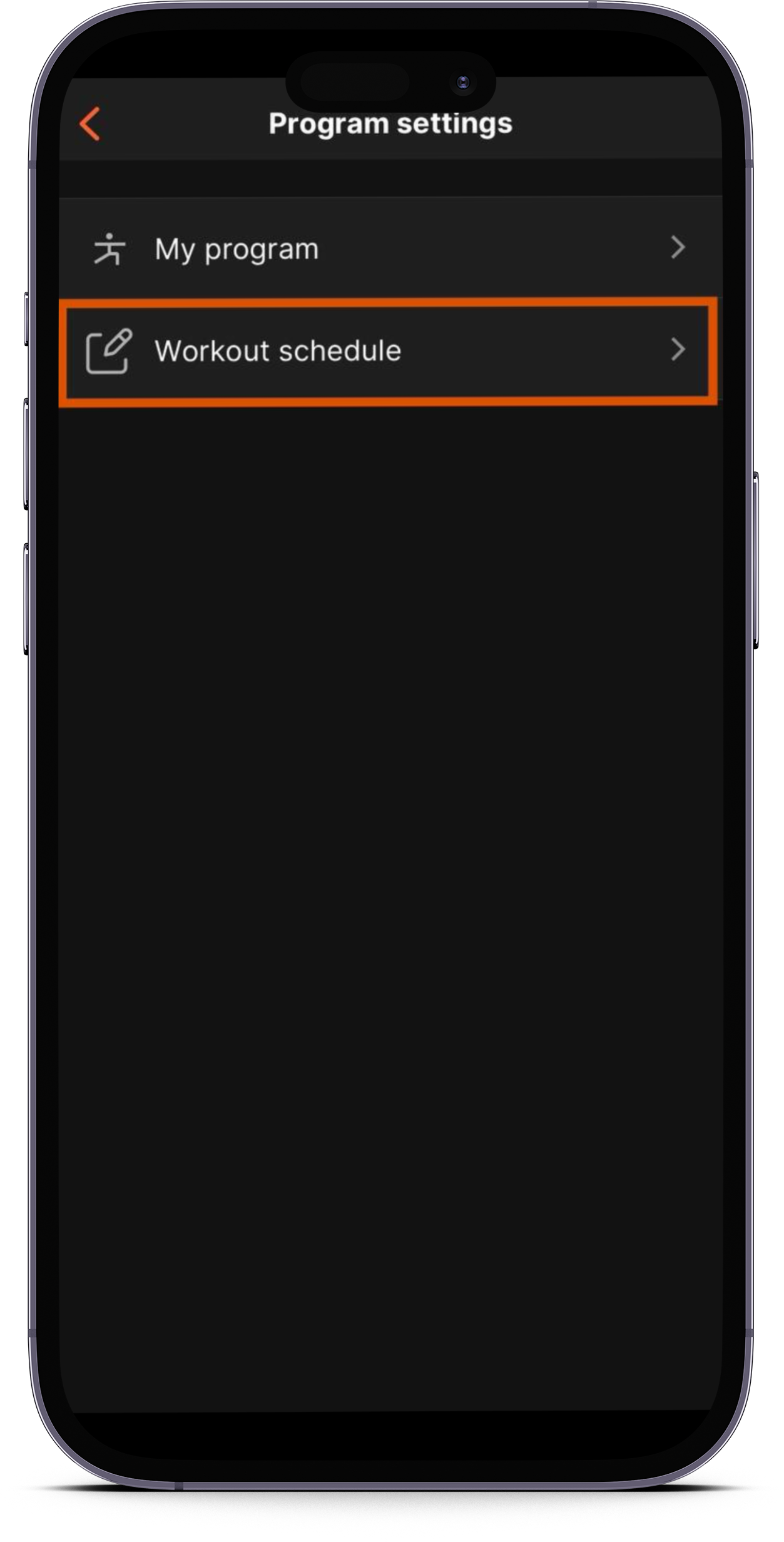 Then press Edit: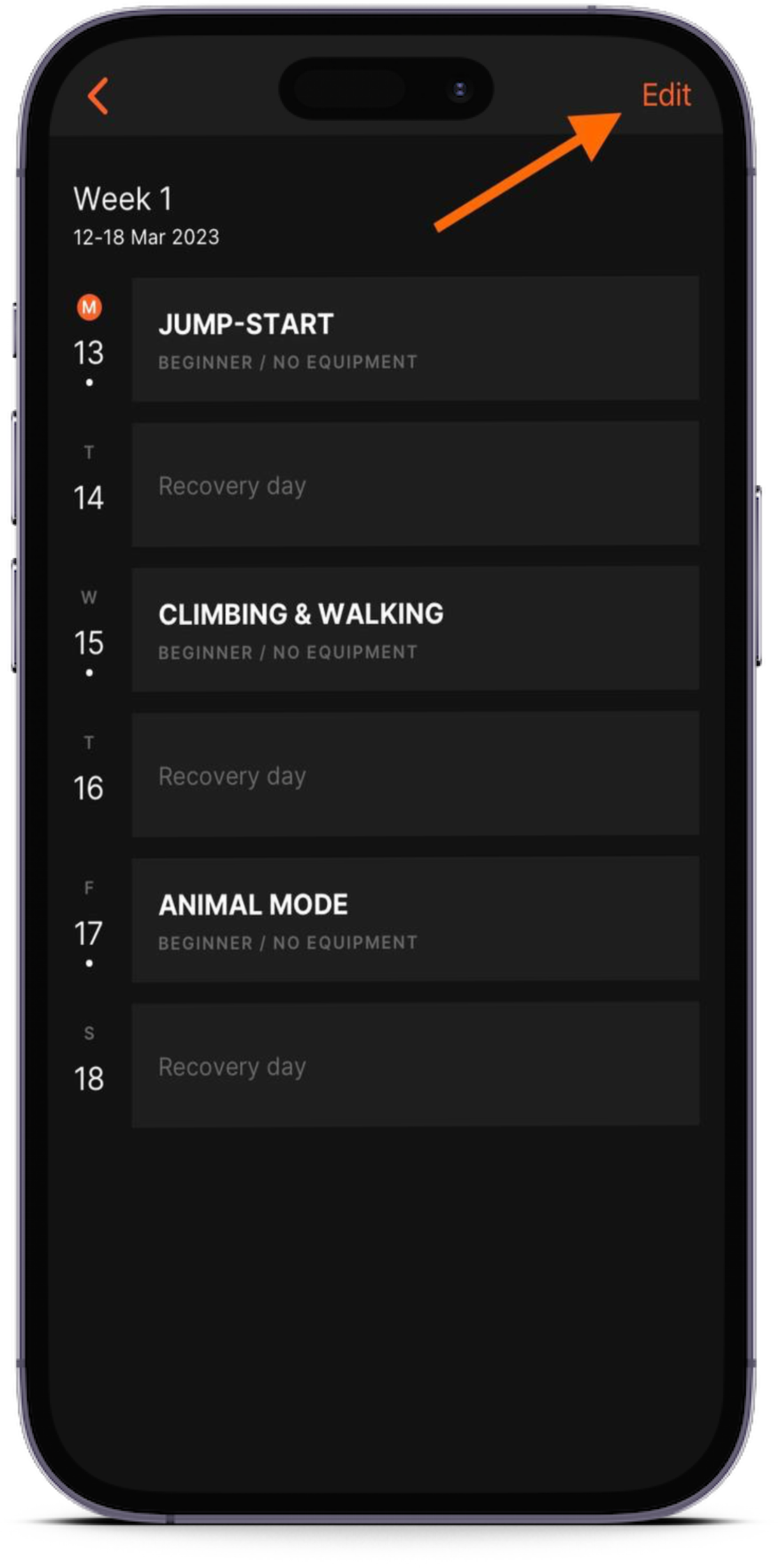 Select the day from which you want to reschedule your workout: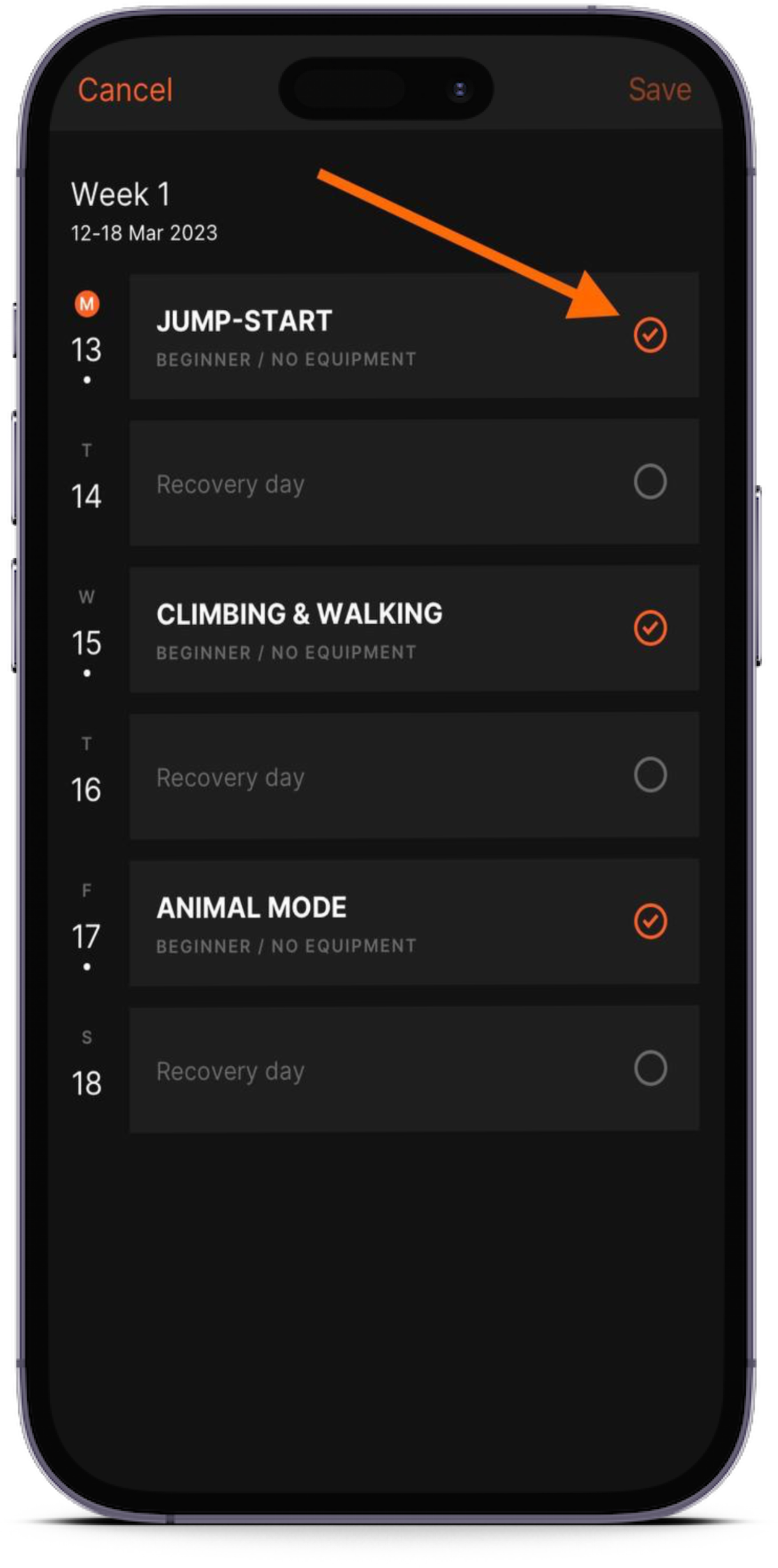 Decide which day will be a new one for training, and press Save in the top right corner: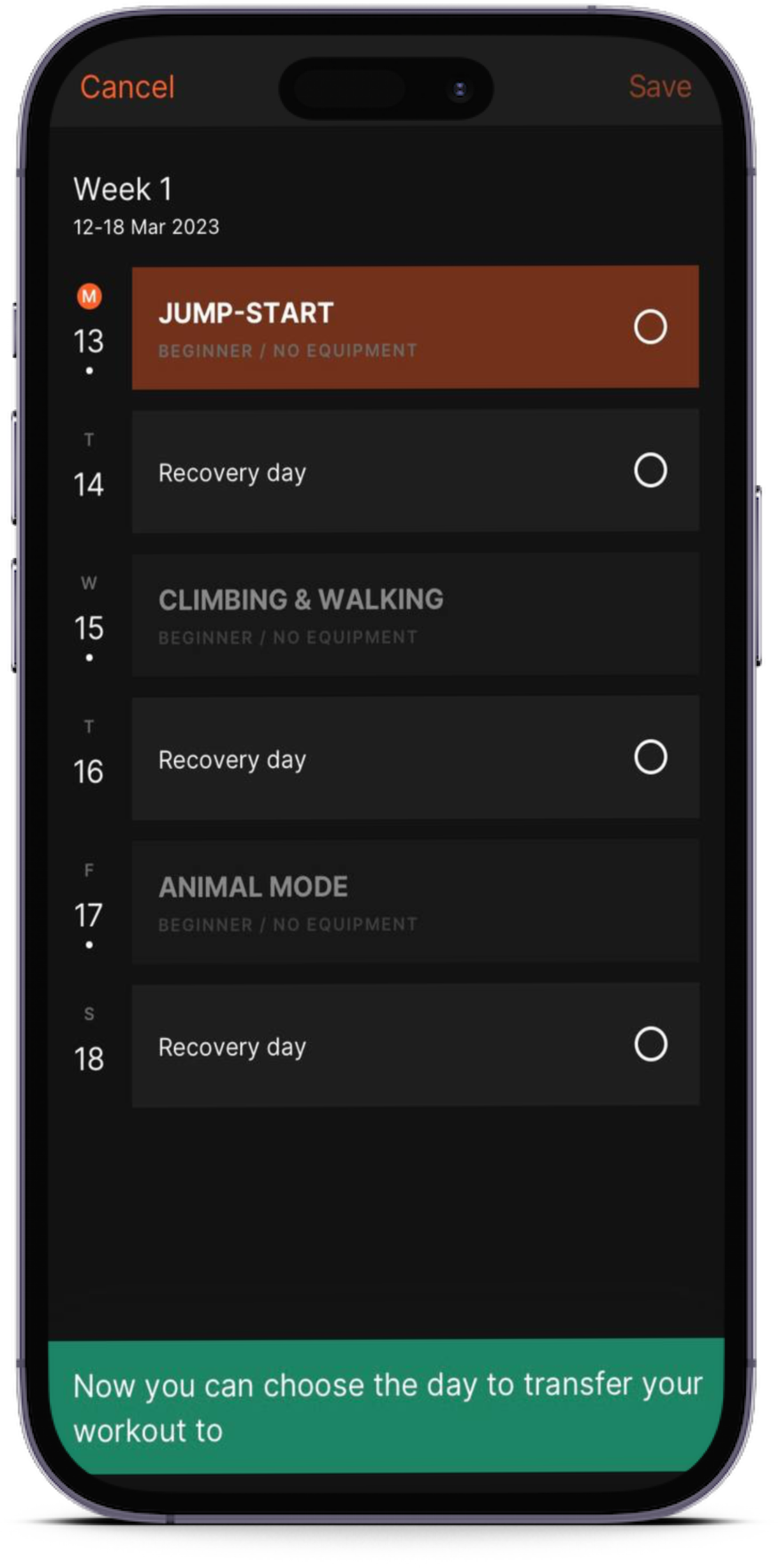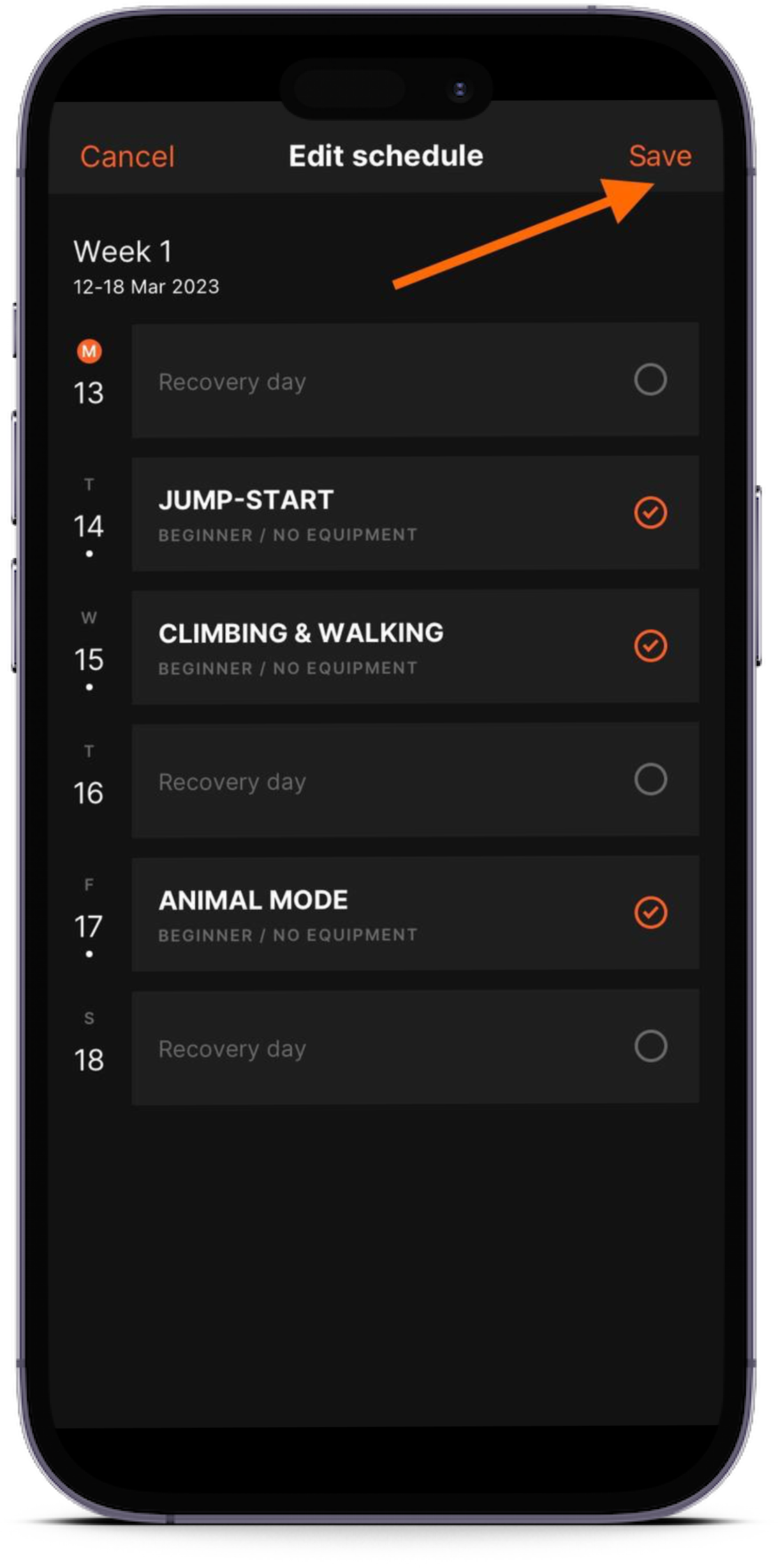 That's all! Your workout schedule will be corrected.
Kindly note that there is no option to change the number of workout days at the moment.