Once you are satisfied with your meal plan for the week, go to the Shopping list.
You can find it in the Meals section:
Your Shopping list includes all the products you will need to buy, which are split by their type (Dairy, Fruits, Grains, etc.). Information about the products' pieces, amount, and weight is also here.
For each day, you will see a detailed list.
For your convenience, you can use the calendar to choose to display your shopping list for several days at once: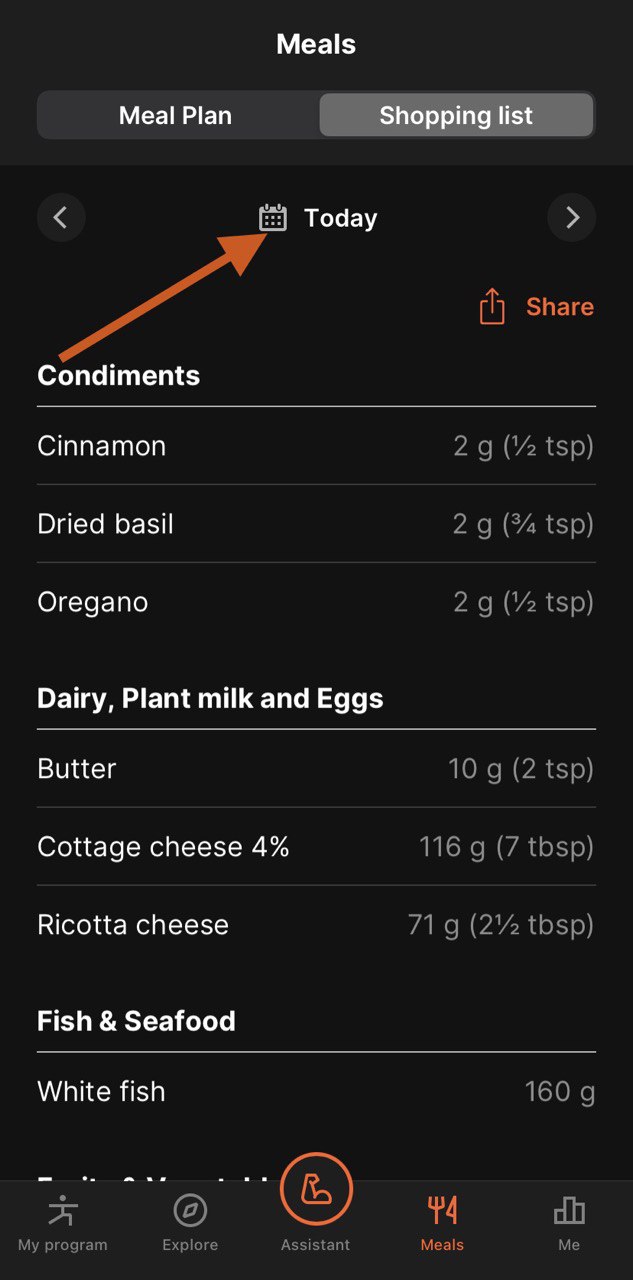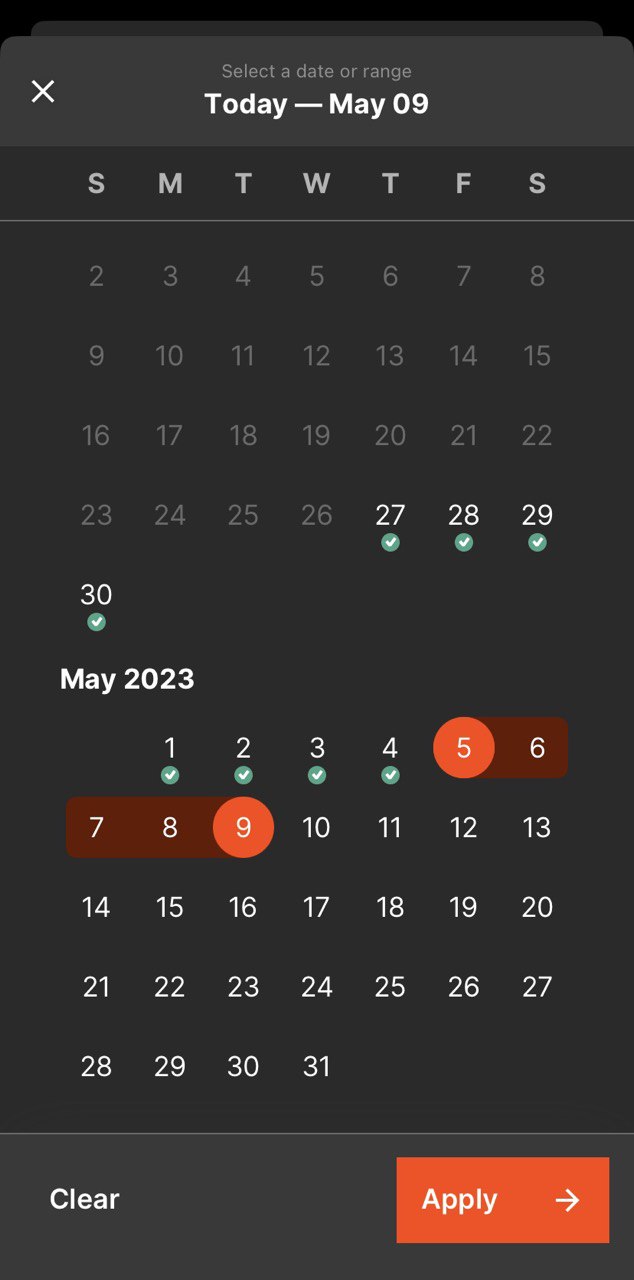 Please note that the maximum period for which you can choose to display your shopping list using the calendar is no more than 7 days.
If you want someone to help you with shopping, feel free to use the "Share" option and send the Shopping list via your preferred messengers.
We recommend you review your Meal plan for the week ahead, changing recipes if necessary (you can do this using the Swap feature), and only after that upload a complete Shopping list.