Considering changing several items in your plan or updating it completely?
First of all, note that you can adjust your program in the My program tab. You can change workout type, place, goal, difficulty, or equipment.
You can also redo the starting quiz once again for your current MadMuscles account.
Please do the following:
log out from your account (the "Me" tab → Settings (the gear icon in the top right corner, or 3 horizontal bars - for Android users) → Log out):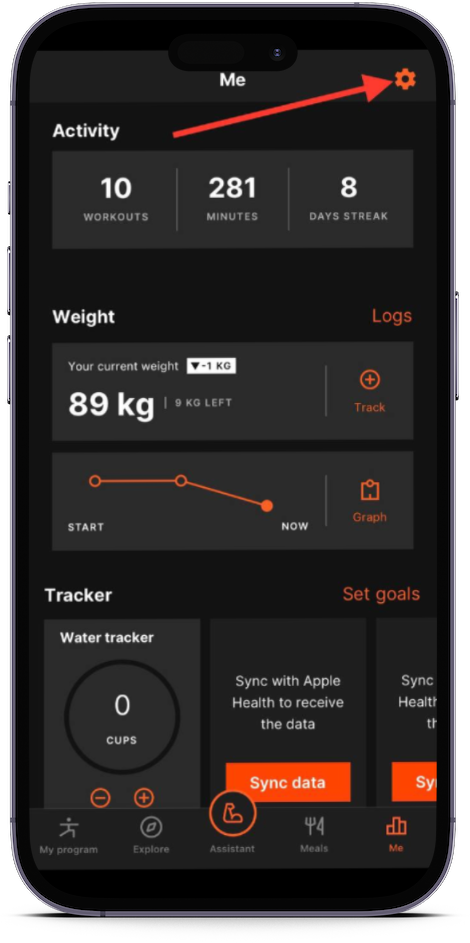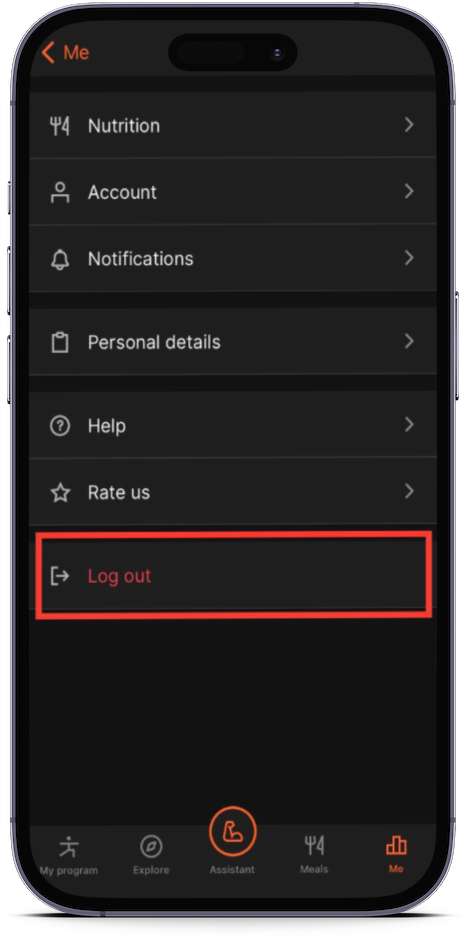 press "Create my workout program":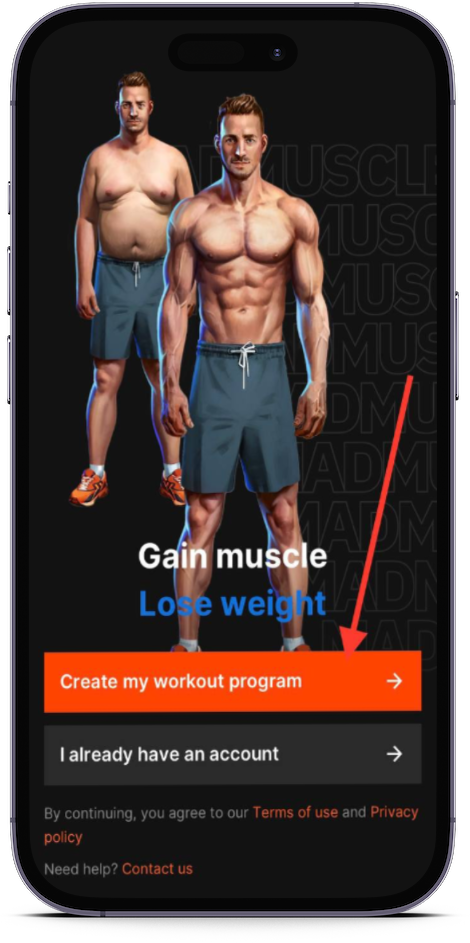 redo the quiz, and at the end of it, close the pricing page by clicking the exit button in the top left corner: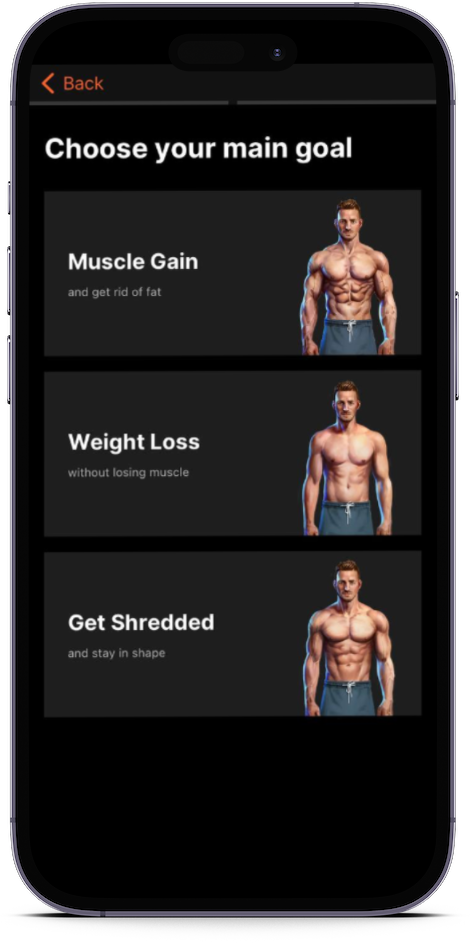 sign up under your previously registered email and press "Update."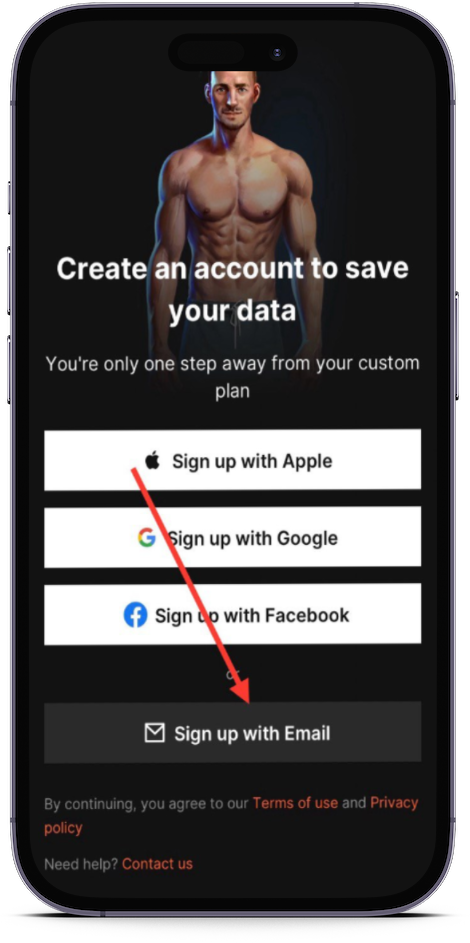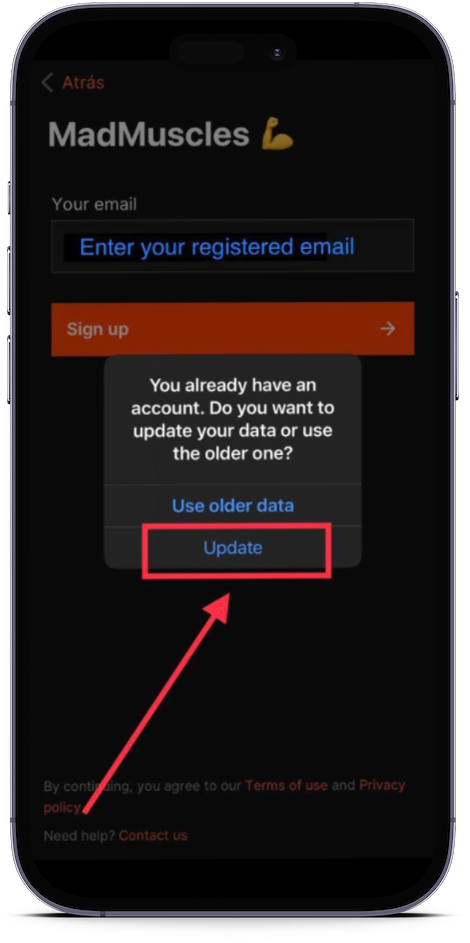 This is it! Your plan is updated now; you can check it in the app.