Our challenges are a great way to infuse a little life into your existing exercise routine and spice things up. Finally, a challenge can not only help you achieve your health and fitness goals but also acknowledge other benefits you might not have been expecting.
Challenges are located in the Explore tab: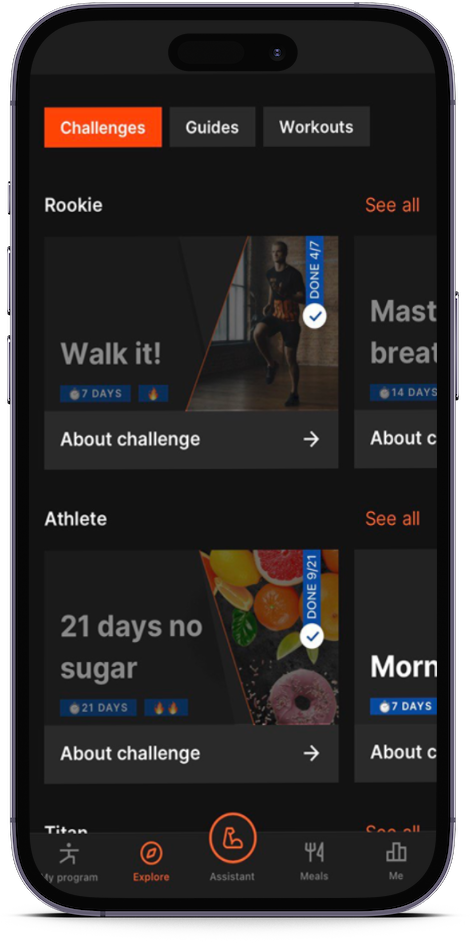 They are divided into categories that depend on the level of difficulty (Rookie, Athlete, Titan).

To start a challenge, choose the desired one and press Start Challenge: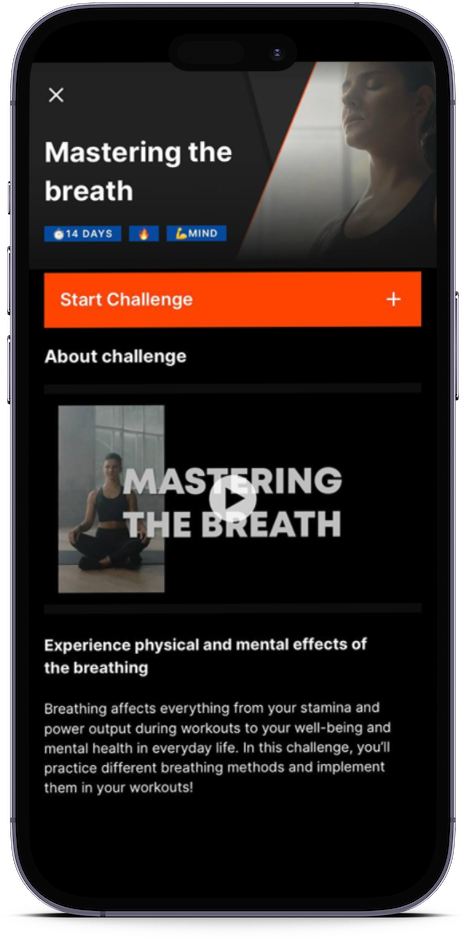 Your ongoing challenge will appear in the My Challenges list.
The Challenge Card includes:
information about the challenge and its duration;
the Day Tracker - you can mark each finished day (just tap it for tracking);
tips and insights that can help you to successfully finish the challenge and learn new ways of a healthy lifestyle.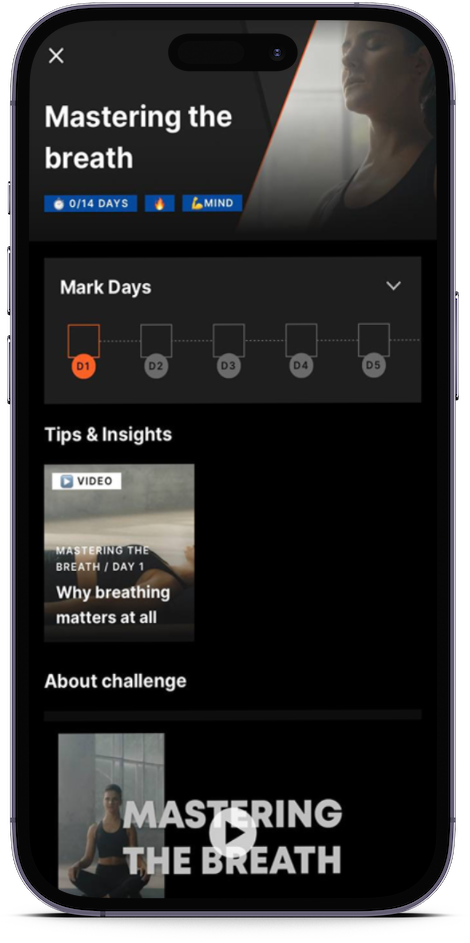 If you are no longer interested in completing the challenge, you have the option to cancel it: