You can change the difficulty level of your workouts in the My program tab.
Go to the My program tab. Press 3 horizontal lines in the upper right corner, then select My program: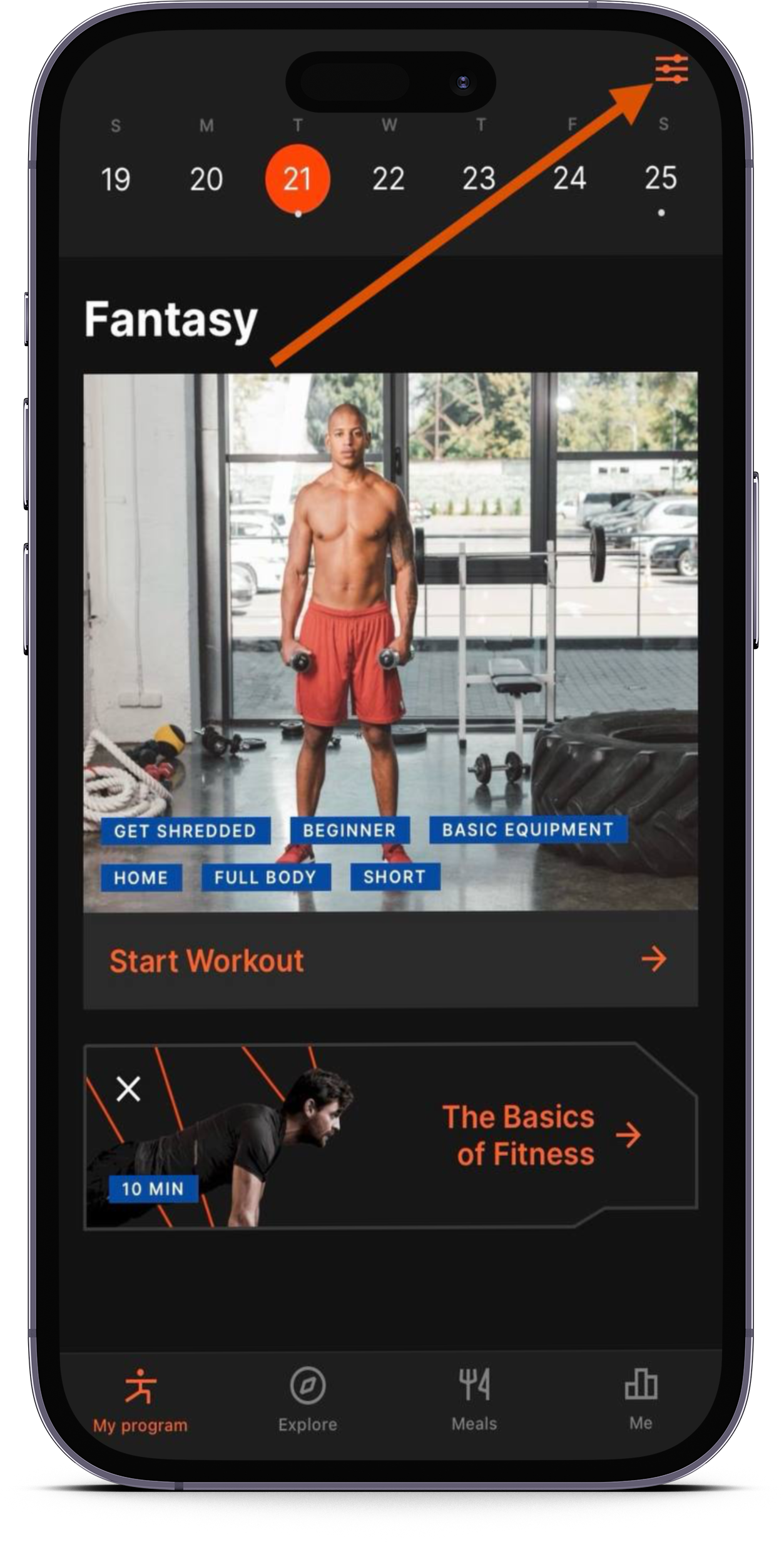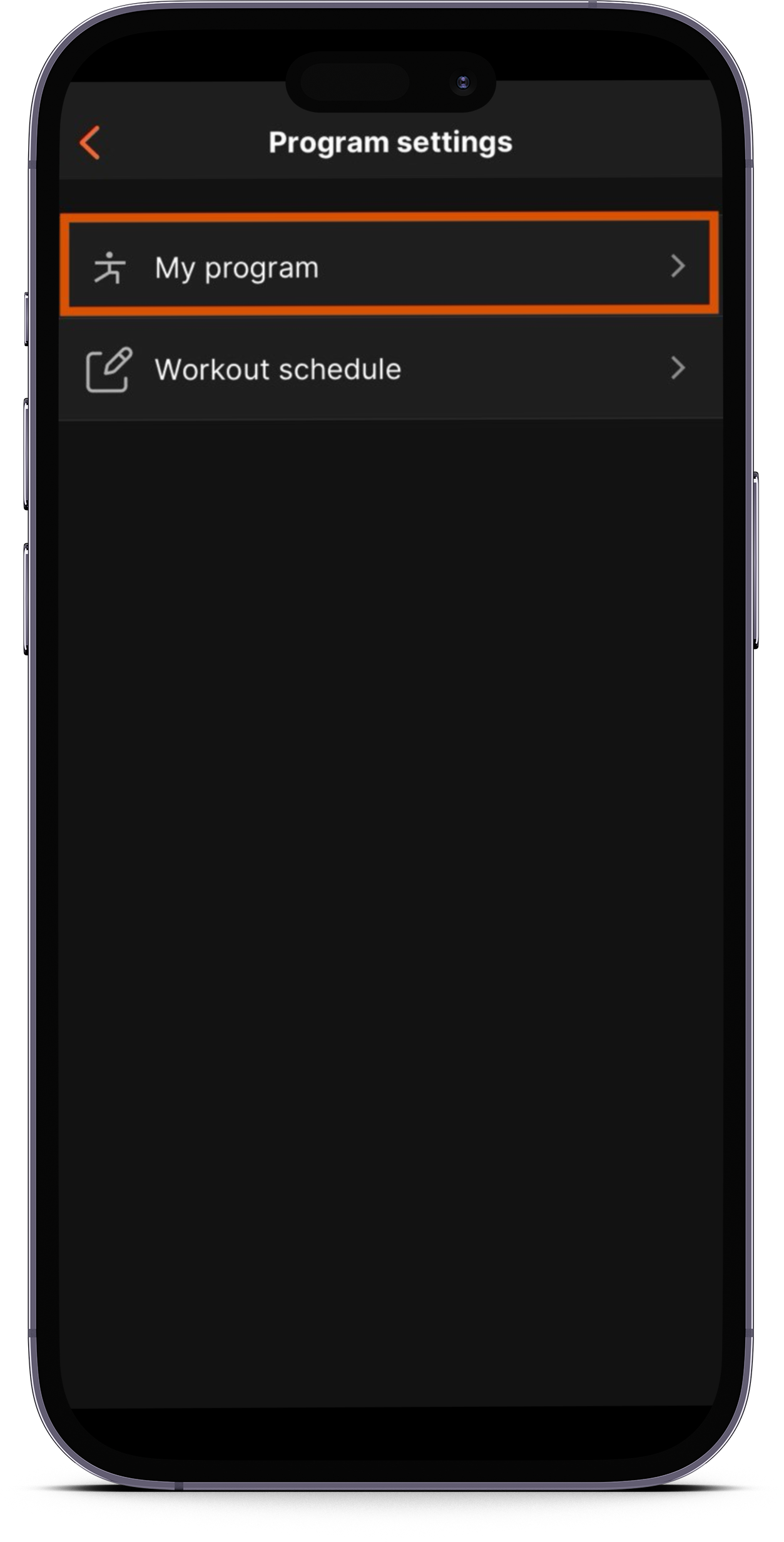 Press Difficulty and adjust as needed. Then press Update difficulty.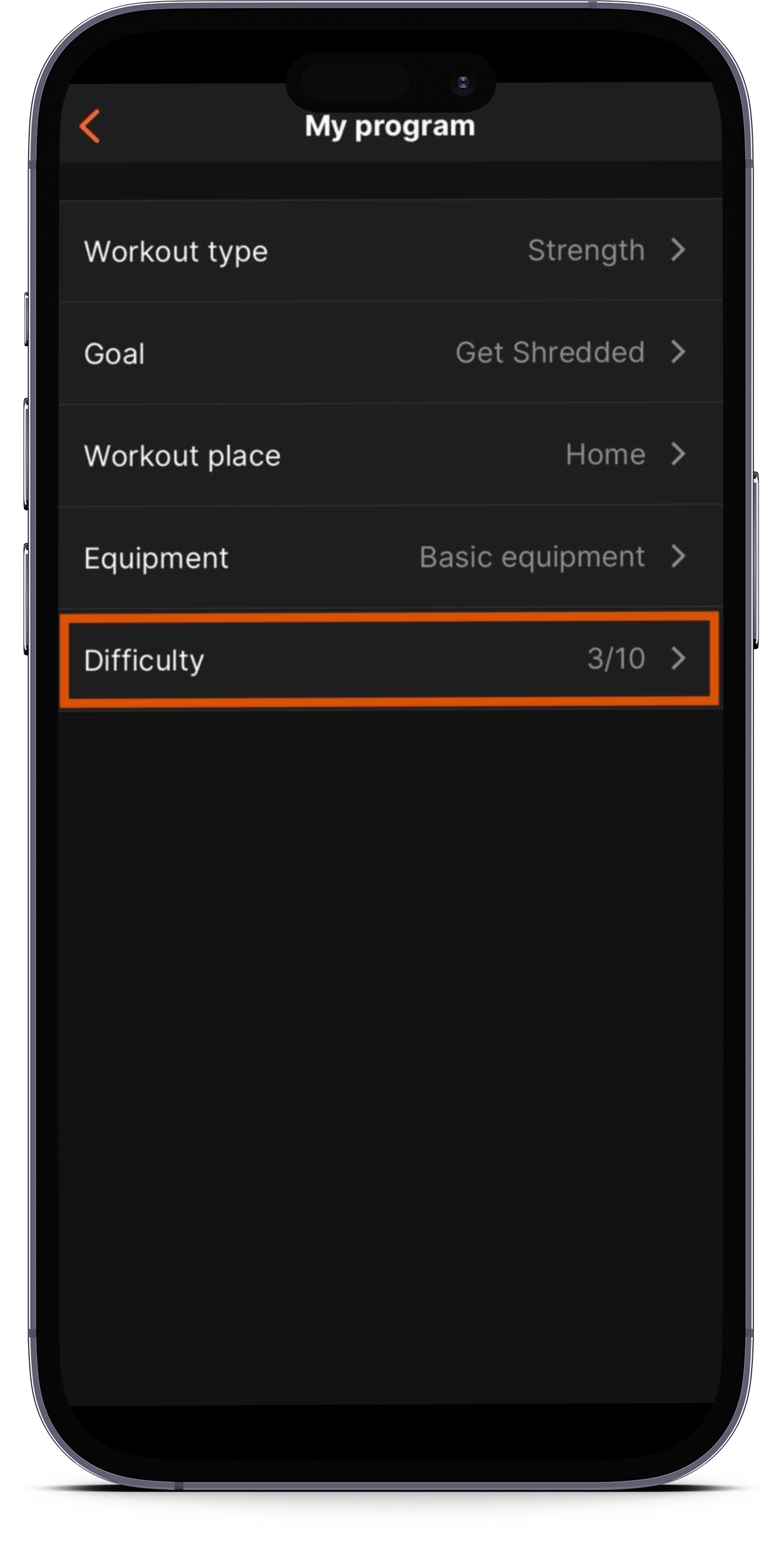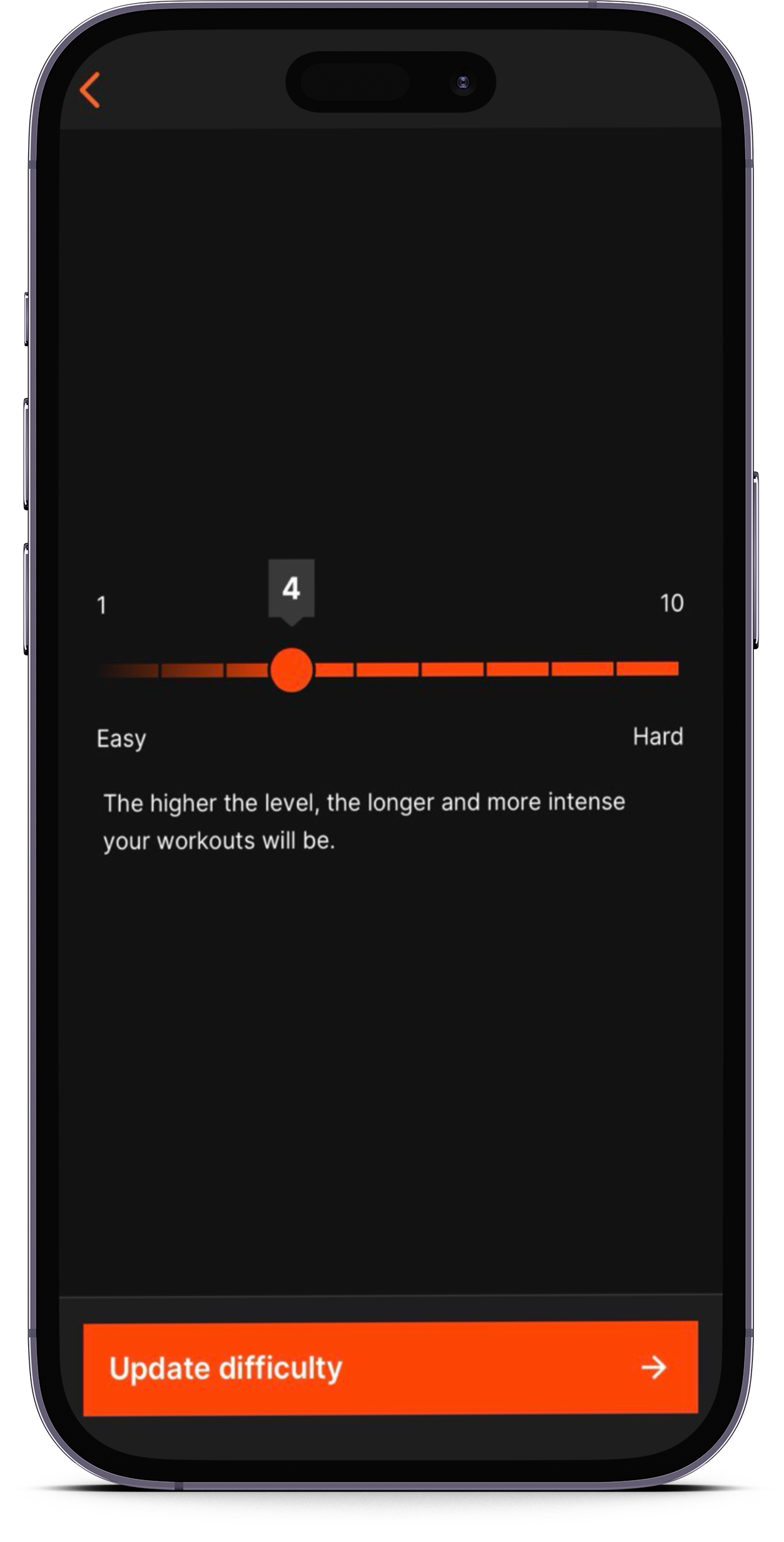 Please note: You won't see the option to change the difficulty if you are using the HIIT or the Calisthenics workout type. For more details, please check this article.