Your calendar shows the days when you are supposed to be training and already marked days of training:

You can also take a look at your plan for the current week. Tap 3 horizontal lines in the upper right corner, then select Workout schedule: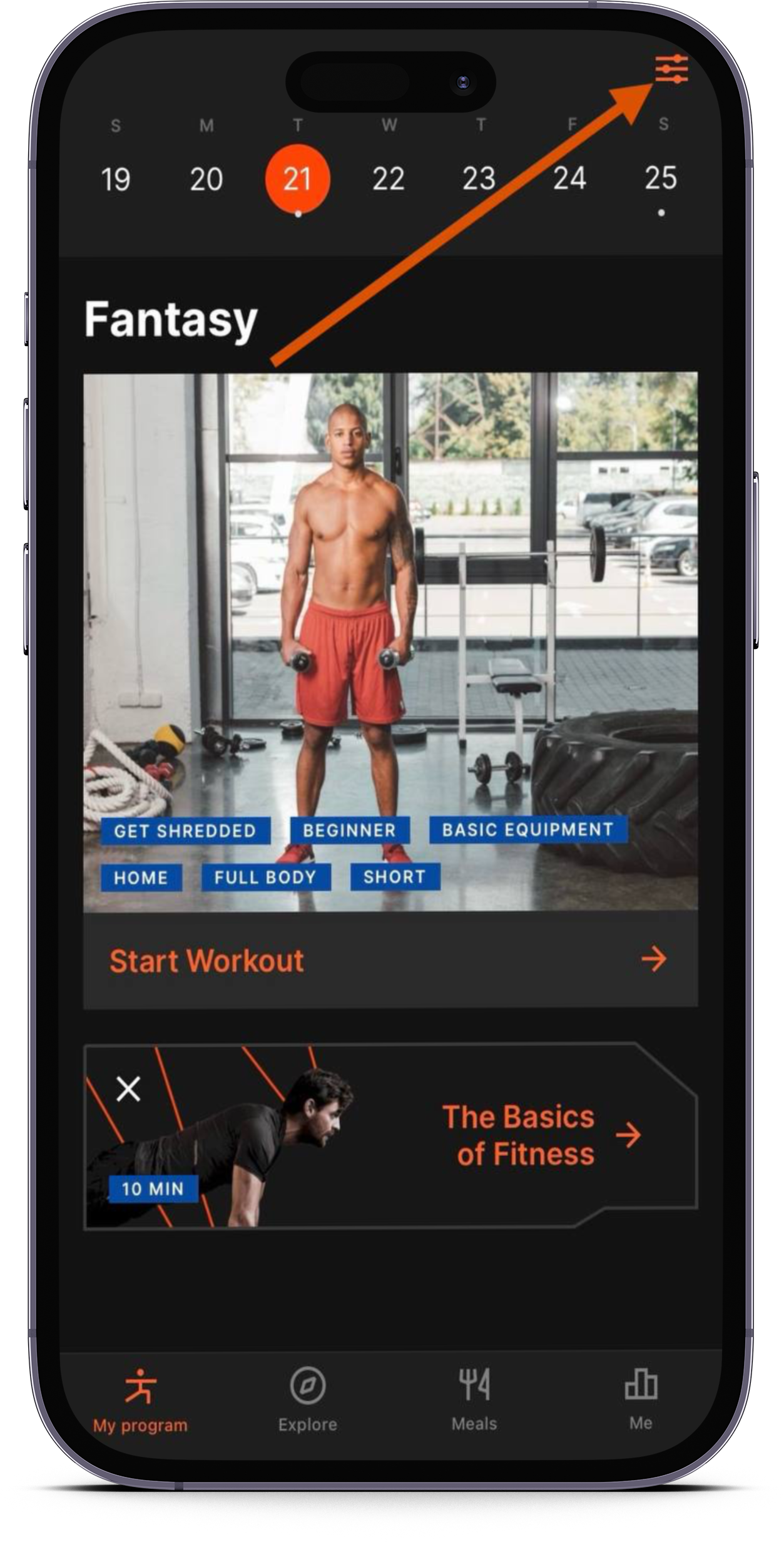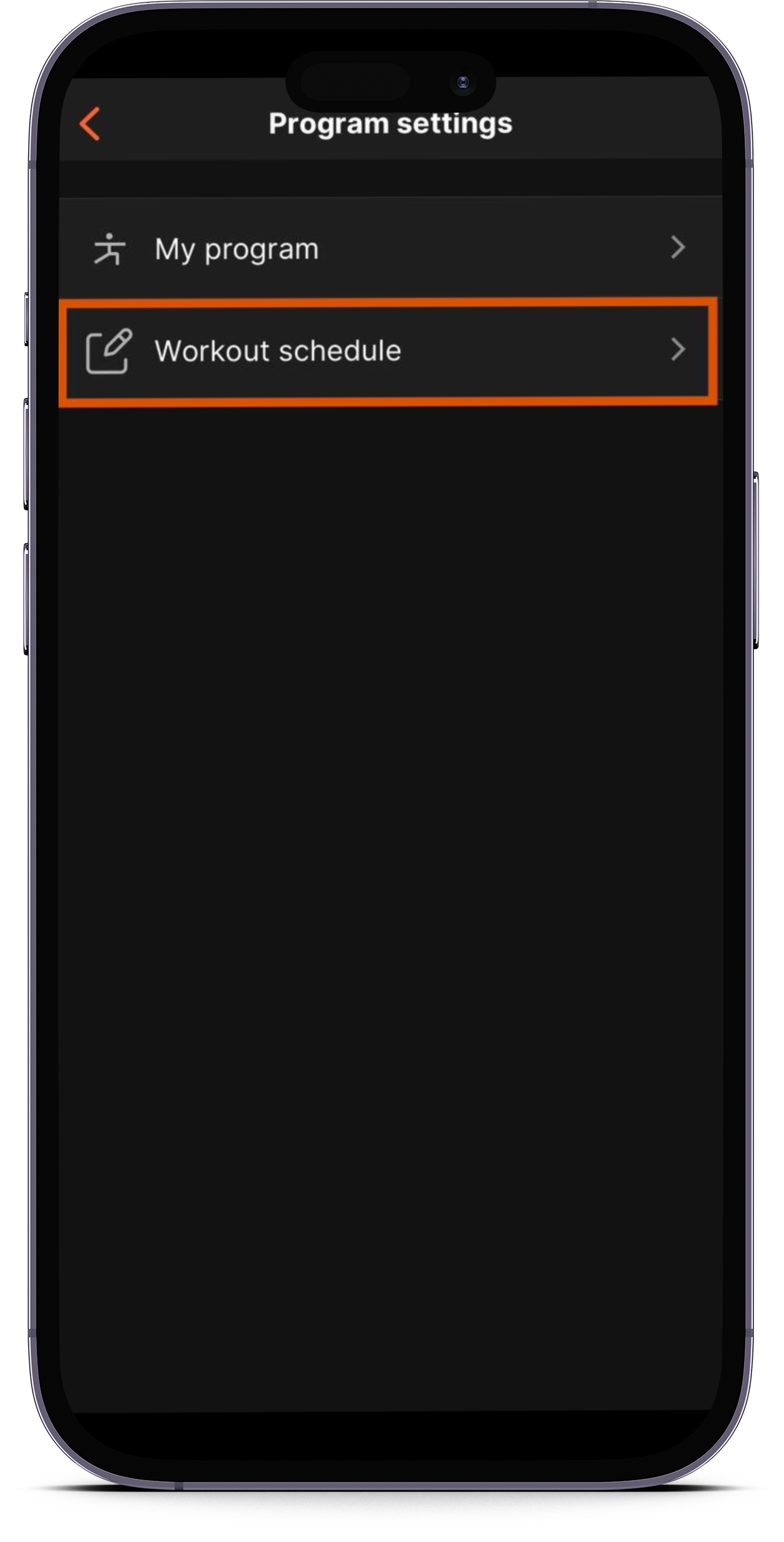 Here, you can edit your plan and reschedule the days of training. Learn how to do it in this article.