Currently, Android users can switch workout days by clicking on the calendar icon in the top right corner of the My Program Tab.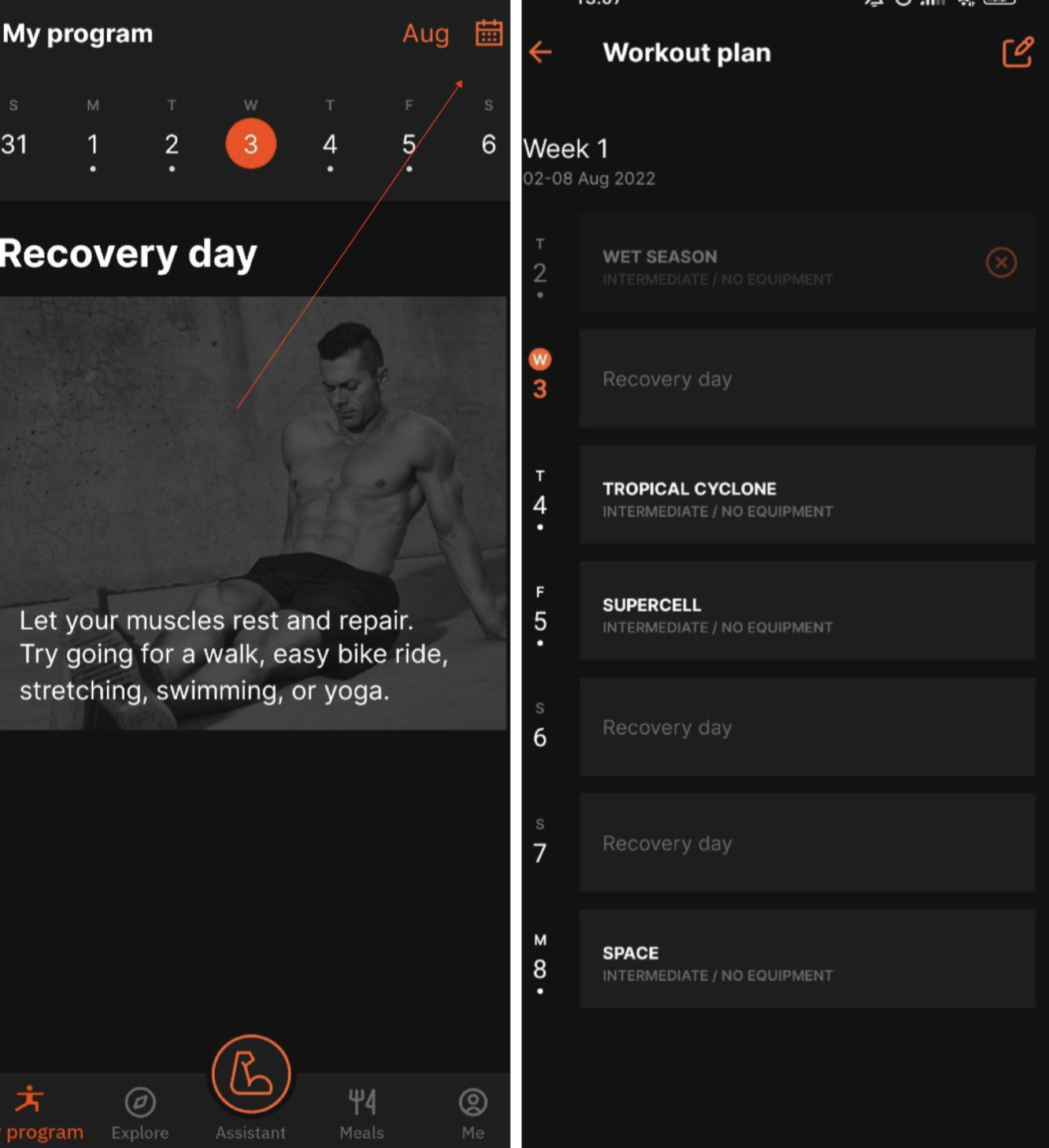 Kindly note that there is no option to change the number of workout days at the moment.
Also, IOS users cannot reschedule their workout plans. However, it will be available in future releases.
Stay tuned for updates!